Let the stamps breathe
vivido
Do you store your postage stamp collections on pre-printed album sheets? Usually, stamps are placed in plastic foils that close the stamp from the front and gum sides, which can cause moisture to accumulate and then stick the stamp to the foil. The patented MONOLEMBO system from MARINI® ensures that the stamp is preserved so that only the front part is covered with a transparent mount.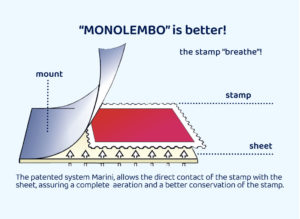 Fig.1: Patented system MONOLEMBO.
The back gum part of the stamp touches directly the paper of the album sheet. In this way, the necessary ventilation and better conservation of the stamp for a long time is ensured. See also other products from MARINI https://albummarini.com .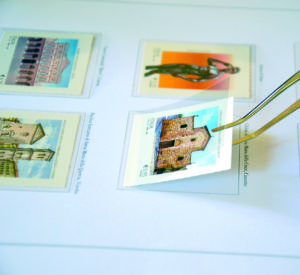 Fig.2: MONOLEMBO system applied on MARINI® pre-printed album sheets.
Photos used in this article  – Ernesto Marini Srl.